---
---
Due to manufacturing issues unfortunately these headers are not available until at least mid 2022.
We use and recommend the Racing Beat header in its place and available here -

https://www.mx5parts.com.au/collections/exhaust/products/racing-beat-header-nc-mx5-61-0081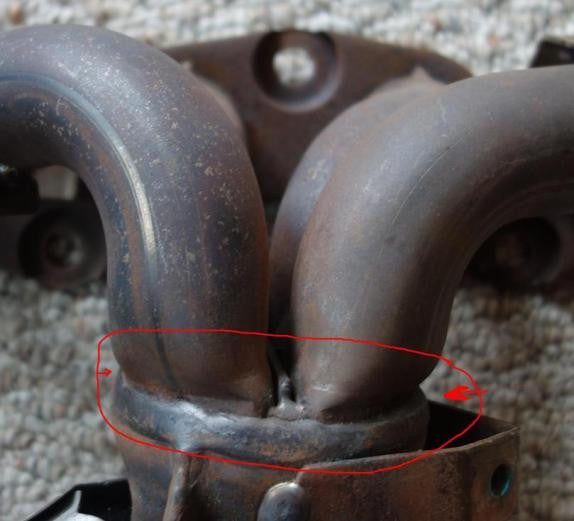 We have included a number of features into our MX5  headers which we believe customers will appreciate. We CNC machine the main flange to match the factory unit, including the bolt hole flange area thicknesses so that we are precisely replicating the factory fit to the head in terms of thread depth and space, etc.
We also put incredible effort into making the exit at the collector as smooth and perfect as we can get it because this collection point is the KEY to good header flow and we had to make sure this was done as perfect as possible. Note we use the factory collector gasket....so our fit is as factory-like as possible.
Our collector outlet is 2.5 inches. Curiously, the factory outlet is ALSO 2.5 inches and then the factory exhaust chokes down after that point. For best performance customers should match our header with our midpipe and exhaust so they are running 2.5 inches of flow all the way...but our header will bolt in place of the factory header and connect perfectly to the factory midpipe. Note that we have no O2 sensor connection in our header....in part to keep flow as clean as we can get it but also because we could see no purpose in locating them in the header since doing so will throw a code because pulling the factory header includes removal of the first catalytic converter. 
TWO choices on what to do with the O2 sensors with our header. Choice ONE is buy our midpipe which is designed to take both O2 sensors...and includes two O2 sensor connections...one before the midpipe's converter and one after the midpipe's converter to help avoid a code by simulating the factory installation
before. Second choice is to have an O2 bung welded by your local muffler shop before and after the factory second converter in the factory midpipe to replicate the setup we are doing with our midpipe. Both choices require extension of the O2 wires and WE HAVE THE OPTIONAL SHORT and LONG O2 EXTENSION CABLES ON THIS WEBSITE to make the install plug and play! 
Compare the short and uneven length factory header primaries above to the equal LENGTH, LONG and SMOOTHLY curved primaries of the RoadsterSport MAX Power

BRIAN'S APPLICATION NOTES: This is THE MX5 headers for peak power on the NC. Our normally aspirated customers making the most power, and our supercharger customers making the most power, are all using this header. The first converter is also a pretty good resonator so understand that installation of any header will raise the exhaust sound level about 20%. Therefore, we strongly recommend the RoadsterSport Q muffler with any header change because it was designed to handle the sound level of the header. YES, fits Manual and Auto trans, both LHD and RHD. Those with AUTOMATIC transmission should read our instructions on install first. 
INSTRUCTIONS....see complete installation instructions in our forum in the Instructions Section HERE. YES, fits both manual and automatic.
SOUND Files and DYNO at our Exhaust Blog---CLICK HERE TO LISTEN AND READ MORE.
Take a ride in our 2006 with this full RoadsterSport Header, Midpipe and Exhaust;
---